If your braking system isn't working like it should, bring your vehicle in to the professionals at Audi Devon. Our team is highly trained in all types of automotive service, including brake repair and parts replacement. Learn more about all the preventative and repair brake services we offer below.
Preventative Brake Services in Devon, PA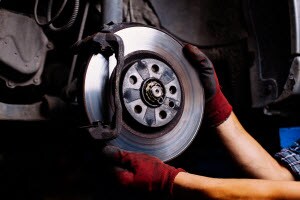 When it comes to any kind of automotive services, the best thing you can do is take care of a problem before it happens. Preventative maintenance for your vehicle's brakes is especially important, because it's the key to avoiding a collision due to brake failure or an expensive repair due to unintentional neglect.
Brake Inspection
During this service, the team at Audi Devon will work with you to ensure that all the parts of the braking system are working correctly. We'll check the brake lights for functionality, brake fluid for quality and level, brake pads and rotors for quality, and the brake pedal for functionality. During this service, we'll be able to diagnose any other major issues and let you know what to expect during your next brake appointment.
Brake Services in Devon, PA
In addition to your regular preventative services, your brakes will also need regular repair to stay in proper working order. This usually requires a bit of an investment, but it ensures your braking system is in excellent condition so you can feel confident in the safety of your vehicle.
Brake Pad Replacement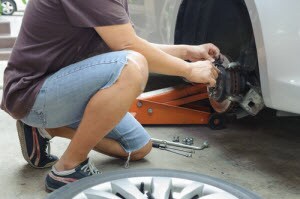 When done regularly, the brake pad replacement service can prevent major issues with your braking system. Brake pads are made of a hard metal that squeeze against your rotors and slow the vehicle to a stop. Over time, the material wears down and the part needs to be replaced. Failing to replace these as often as you should (check your owner's manual for service intervals) can result in damaged rotors, suspension problems, and brake failure.
Rotor Replacement
The vehicle's rotors, as mentioned above, are what your brake pads grind against to bring the vehicle to a stop. This part will eventually wear down and need to be replaced. During your regular brake inspection, we'll measure the thickness of both the brake pads and rotors. When they need to be replaced, we'll take these parts out, put in a new piece, and ensure the entire system is working correctly again. The rotors usually need to be replaced every year or so, but the service interval can vastly vary depending on how you use your vehicle.
Schedule a Brake Service Today
As your local Audi dealer in Devon, PA, in addition to taking care of all your brake service and repair needs, we also do our best to make scheduling your service appointment as easy as possible. You can schedule a brake service through our website or by speaking to a service professional over the phone at 888-482-0395.
Ready to get your brakes repaired? Schedule a brake service appointment today at Audi Devon.