In order to maximize the life of your vehicle and increase its performance around Devon, Malvern, and Phoenixville, it's important to keep up with regular maintenance.
However, with so many service procedures available, how do you know which are necessary and how often they should be addressed?
That's where the team here at Audi Devon comes into play. Below, we've compiled a handy car maintenance checklist detailing the vitality of routine maintenance and general scheduling guidelines. To learn all about automotive maintenance, keep on reading!
Short-Term Check-Ups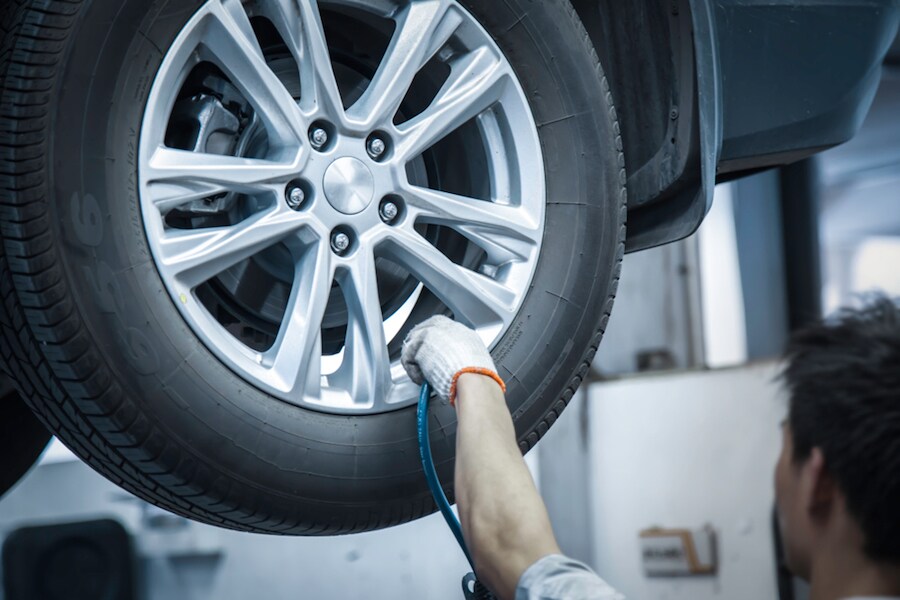 To best explain the various types of vehicle maintenance, we've broken them up into two sections, short-term and long-term check-ups. Let's begin with a list of short-term procedures.
Tread Depth & Tire Pressure: Fuel efficiency and safety benefit from tires that are properly cared for. It's recommended to check the pressure in your tires once a month. Heavy loads, longer trips, and cooler weather can cause a decrease in tire pressure, so check more frequently under those circumstances.
Brake, Parking Lights, Headlights & Turn Signals: Your vehicle's lights are integral for overall drivability. Luckily, ensuring everything is in working order is a breeze. Give them a check monthly by turning your headlights on while parked, as well as taking a walk around your car to inspect turn signals, parking lights, and brake lights.
Oil & Coolant Levels: Low levels of both oil and/or coolant can lead to engine problems if they go unnoticed. Take a peek under the hood of your car monthly to give each a look.
Many of these short-term inspections can be performed at home. However, if you come to the conclusion that something is amiss, we recommend bringing your car into our service center.
Long Term Check-Ups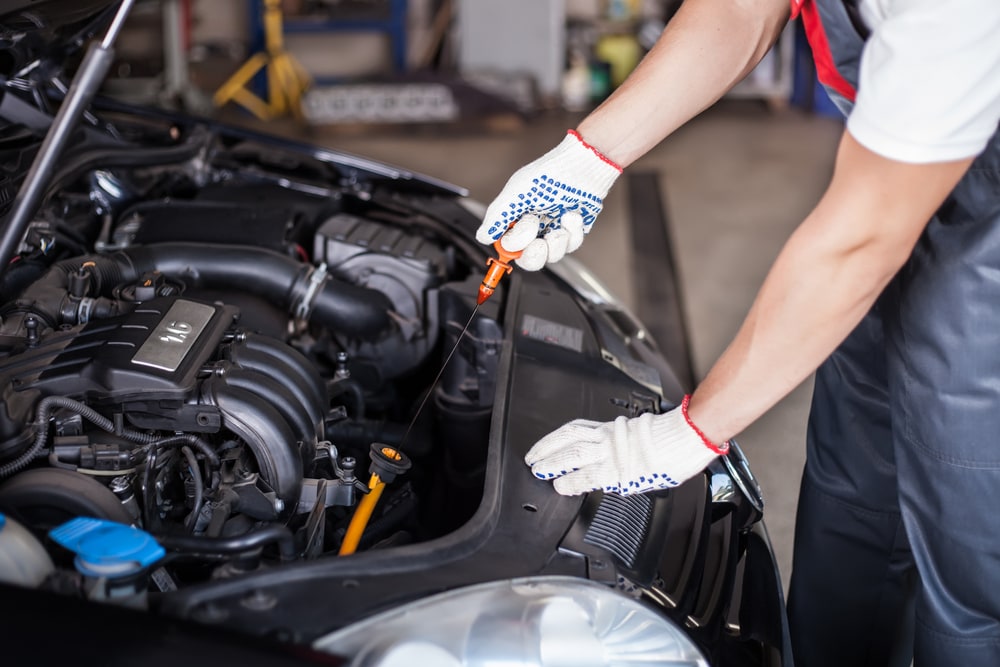 Long-term check-ups are equally as important in providing essential care to your ride. Here are a few of the most common long-term services.
Transmission Fluid Check: Transmission fluid is a lubricant that works to keep the parts of your transmission functioning effectively. Getting your vehicle's transmission checked and/or changed as needed maintains performance and helps prevent possible damage. Exact intervals for this service vary by vehicle, so be sure to check your owner's manual.
Inspect Shocks and Struts: Not only do shocks and struts control impact when driving over bumps, but they are an essential component of your car's steering system. It's recommended to have them inspected by a professional every 50,000 miles.

Check Spark Plugs: Spark plugs ignite the engine's gas and help to power your vehicle. Faulty spark plugs could result in decreased engine power, so be sure to have them checked by a technician in accordance with your vehicle's manual.
Schedule Your Next Service Appointment Today
Now that you've read our car maintenance checklist, it's time to take action! Audi Devon is here to help drivers across Devon, Malvern, and Phoenixville get the automotive care they need.
To schedule your next service appointment, head over to the service section of our website and fill out the corresponding form. Alternatively, you can give us a call and we'll set something up.
We look forward to hearing from you!