If you're the proud owner of an Audi vehicle near Devon, West Chester, and Conshohocken, then you likely already know the importance of preventative maintenance. Audi vehicles are absolutely beautiful and advanced in both their performance mechanics and technology features. And to run smoothly, efficiently, and at their top performance, these vehicles need regular oil change services.
Preventative Maintenance
The oil change service is a preventative maintenance service that's integral to your vehicle's overall health and well-being. The oil change service is necessary for keeping your motor well lubricated to prevent overheating.
When your vehicle's oil is dirty or at a low level, the engine can become damaged quickly. You'll notice the effects in lowered fuel economy, lower performance, and potentially dangerous damage to the engine. But if you get your oil changed regularly, you can avoid seeing any of these negative effects.
Oil Change Schedule
Whether you're driving a brand new luxury vehicle or an old classic, keeping your vehicle running smoothly is all about keeping up with your regular oil changes. The old adage of the 3,000-mile oil change isn't really relevant for newer vehicles. Between innovations in engines and improvements in the oil formula, most vehicles can go 5,000 to 6,000 miles or more between oil changes.
The schedule of your oil change service depends on a few things:
Age of the vehicle
Mileage of the vehicle
Typical driving conditions
Your personal driving style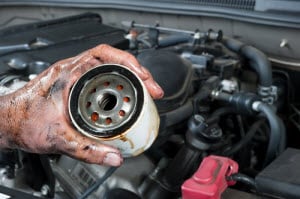 All of these can greatly influence how often you should get an oil change. For example, if you're an average driver using your vehicle for commuting to and from work every morning, you probably can go every 6,000 miles. However, if you're taking a lot of short trips down dirty and dusty roads in hot weather, you'll want to get them more often to combat the effects such driving conditions.
For an exact timeline of your vehicle's oil change and regular preventative maintenance needs, check your vehicle's owner's manual. If you can't locate it or you're not sure how your vehicle fares on the timeline, talk to a service professional at your local Audi dealership.
Schedule an Oil Change Service
Taking care of your vehicle is easy when you take it to your local Audi dealership near Conshohocken, West Chester, and Devon for its regular services. The oil change service is an integral part of your regular maintenance and will help to ensure the longevity of your investment.
Audi Devon offers a team of highly trained and experienced service professionals who will be happy to help you care for your Audi vehicle. We're conveniently located at 222 West Lancaster Avenue in Devon, PA. Our team is here to guide you through your regular service Monday through Thursday from 7:30 am until 8 pm, Friday from 7:30 am until 6 pm, and Saturday from 9 am until 4 pm.
Schedule an oil change service online now or give us a call at 877-245-7161 to speak to a service professional.