Audi Service Center
Welcome to 
Audi Devon Service Center. 
Keep your Audi performing like an Audi
Quality service starts with our factory-trained Audi technicians who use the latest diagnostic equipment and Genuine Audi Parts to keep your vehicle in-tune. Learn more about your maintenance schedule, warranties, and owner's manual below. You'll also find the many ways we are here for you, including Roadside Assistance and remote service appointments.
Audi maintenance schedules and owner's literature
As an Audi owner, you deserve to know what it takes to help maintain your car's exceptionally engineered performance-and our maintenance tool was designed to do just that. Simply input your vehicle's VIN or Model Year, Model, and trim level for a convenient way to see the maintenance schedule and owner's literature for your car. You can also enter your mileage for more specific maintenance recommendations.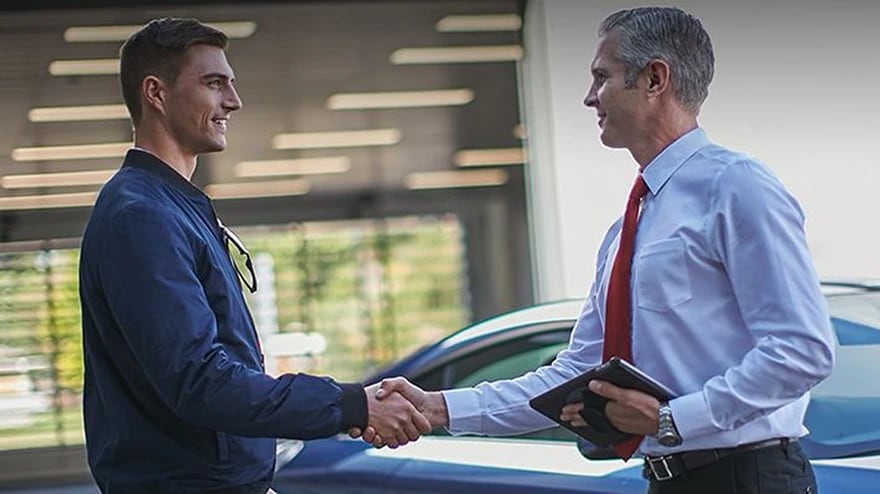 AudiCare
To help maintain the performance of your Audi, we recommend maintenance service every 10,000 miles or 12 months, whichever occurs first. Audi Care prepaid scheduled maintenance packages are the ultimate in quality and convenience.
More Information
Audi Genuine Accessories
From the added cargo versatility of roof racks to car covers helping protect your investment, there's an array of Audi Genuine Accessories that can help you add both style and utility to your Audi. Find your Audi model from the list below to see the available accessories tailored to fit your Audi and next adventure.
In Need of Audi Genuine Parts & Accessories?
Here at Audi Devon, it is our mission to be the best Service and Parts Center we can be. Our Audi Certified Service Technicians are standing by to help you with all of your maintenance and repair needs.
A factory fit, every time.
Help maintain the integrity of your Audi when you visit our dealership for service and repairs. We use Audi Genuine Parts that are designed for the factory specifications of your model. They offer quality, performance and 12-month/12,000-mile warranty.
The Parts Department at Audi Devon
maintains a comprehensive inventory of high quality genuine OEM parts. Our highly knowledgeable staff is here to answer your parts inquiries. Should we not carry a part for which you're searching, we can always order it for you and receive it within a timely manner.
At Audi Devon, we know how important quality service and maintenance are to drivers in Devon, Wayne PA, and Philadelphia. That's why we're proud to provide just that. From routine maintenance to extensive repairs, it doesn't matter what type of work your vehicle needs. Just take it to our state-of-the-art service center, and we'll get the job done!
Read on to learn more about our Audi service facility and our dedication to providing quality automotive care.
Audi Service Center
When your car needs maintenance and repairs, head over to our auto repair center. Here, you'll find everything needed to keep your vehicle running like new. This includes a team of trained service experts and technicians, as well as advanced tools and technologies.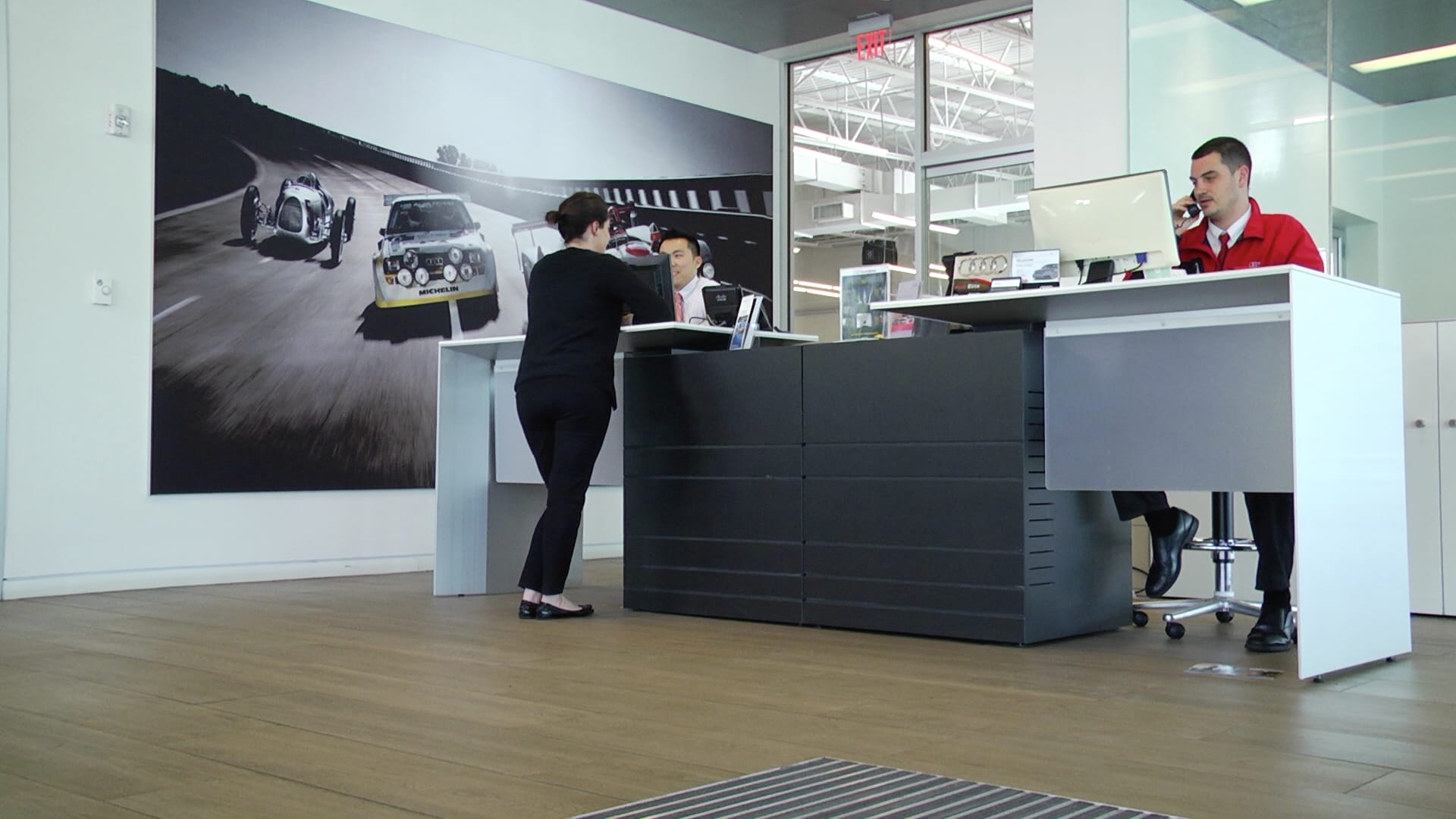 Our team can perform any service your vehicle needs, including oil changes, tire rotations, and engine repairs. And if you need help diagnosing an issue, we'll be here! Not only will we be able to tell you what's wrong with your car, but we'll also provide the treatments needed to get your vehicle back on the road.
Auto Parts
On top of all the helpful automotive services we offer, our dealer includes an extensive array of OEM auto parts and accessories. No matter if you want to optimize its performance or add your own personal design touch, we've got everything you need to really make your car feel like your own. Plus, we only use high-quality parts for our repairs to help your car deliver a longer lasting performance.
If you need assistance finding a specific part or accessory, let us know. We'll even order the piece of equipment you need for you if we don't have it in stock.
Audi Service Specials
Getting your car serviced and repaired at our dealership is already easy, but we can make your experience even better with our exclusive specials. With these offers, you'll be able to save on a number of services your car needs, as well as a variety of our parts and accessories! That way, you can provide the professional care your car requires without breaking the bank.
Visit Our Auto Repair Center for Your Service Appointment
At Audi Devon, we go the extra mile to help you enjoy your perfect new car for years to come. So, if your vehicle needs routine maintenance, repairs, or a brand-new part, give us a call and schedule a service appointment today.
---