When it comes to caring for your Audi vehicle, there are few things more important than your regular oil change. The service is part of your regular maintenance appointment at your local Audi dealership. The schedule which your Audi model is on can be found in your vehicle's owner's manual. Regardless of when you get your oil changed, you'll still have one item you need to decide on before you head to the service center near Conshohocken, West Chester, and Devon.                          
Synthetic or Conventional Oil for Your Vehicle?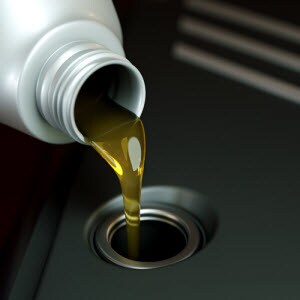 This is a question that many automobile owners face no matter what brand their vehicle is. That's because there's a great deal of misinformation on the subject floating around. We're here to set the record straight about the differences between synthetic and conventional motor oil.
Oil Quality Comparison

There are many who have strong feelings about the quality differences between synthetic and conventional oil. While in the past this has been an issue, it isn't any longer. Conventional oil is made from crude oil. Synthetic oil is designed to work exactly the same.
Thanks to innovations in manufacturing technology and updates to the chemical engineering of both oils, they end up being about the same for your vehicle. The only difference you'll find in quality is in how long they last (more on that below). Choosing one over the other is not going to vastly affect the health of your vehicle unless you avoid getting your oil changed on time (about twice per year).
Service Interval Comparison

As we said above, the major difference between synthetic and conventional motor oil is the time you can go between intervals. Because synthetic oil is manufactured by chemical engineers, it's been designed to last longer than conventional oil.
The entire purpose of synthetic motor oil is to eventually cut out the need for crude oil, since it's a non-renewable resource. Another reason for this kind of manufactured oil is to offset the changing price of crude oil by offering an alternative option. That brings us to our final point.
Service Cost Comparison

The main difference between conventional oil and synthetic oil is the cost of the service. Keep in mind that synthetic oil lasts about twice as long as conventional oil, which is why the price (usually about 150% of a regular oil change) is the way that it is. In the long-run, you're likely saving money with a synthetic oil change, but you'll have to look at your own vehicle's maintenance schedule to determine exactly how much you'll save with each oil change by choosing synthetic oil.
Which Will You Choose at Your Next Oil Change?
Is it time for your vehicle to get its semi-annual oil change? Get the service done at your local Audi service department near Devon, West Chester, and Conshohocken. Audi Devon is a full-service dealership with an incredible team of service professionals poised to take care of all your vehicle's service and maintenance needs, from your regular oil change to major transmission repairs.
Not sure if it's time to get your oil changed? Check your vehicle's owner's manual. Then schedule an oil change serviceat Audi Devon today!