We've all been there: You're driving down the road on your way to work in the Devon and Malvern area, and all of a sudden, you hear some bangs and clanks-your tire is flat. While you're a careful driver, you hit a pothole and threw a wrench in your morning.
Luckily, tire repair isn't far. At Audi Devon, our Tire Center is your one-stop resource for all your tire needs. Whether it's fixing a flat or replacing worn tires with new ones, we've got you covered.

The Risk of Driving with Worn Tires
Tire wear is completely normal. However, it's important to get them replaced regularly. Driving with worn tires is a safety hazard to you and your passengers, especially in hazardous weather conditions. When the roads are wet, worn tires slide easily, affecting the vehicle's ability to brake in time.
Additionally, with worn tires, your vehicle will be quick to hydroplane in rain or snow, along with losing air pressure, which can already be a detriment in the winter months.
Our Tire Repair Services
At our Tire Center in Devon, we believe that having the right tires set the foundation for your vehicle's optimum performance. That's why we offer competitive tire prices, expert installation by our factory-trained auto technicians, and all major tire brands, including Bridgestone, Continental, Dunlop, Goodyear, and more.
Additionally, our Tire Center offers road hazard coverage. This unique service protects your new tire investment by helping to cover the repair cost or replacement of a damaged tire. This service is included on all eligible tires, so the next time you run over a nail, you'll have one less worry.
More Than Just Tire Services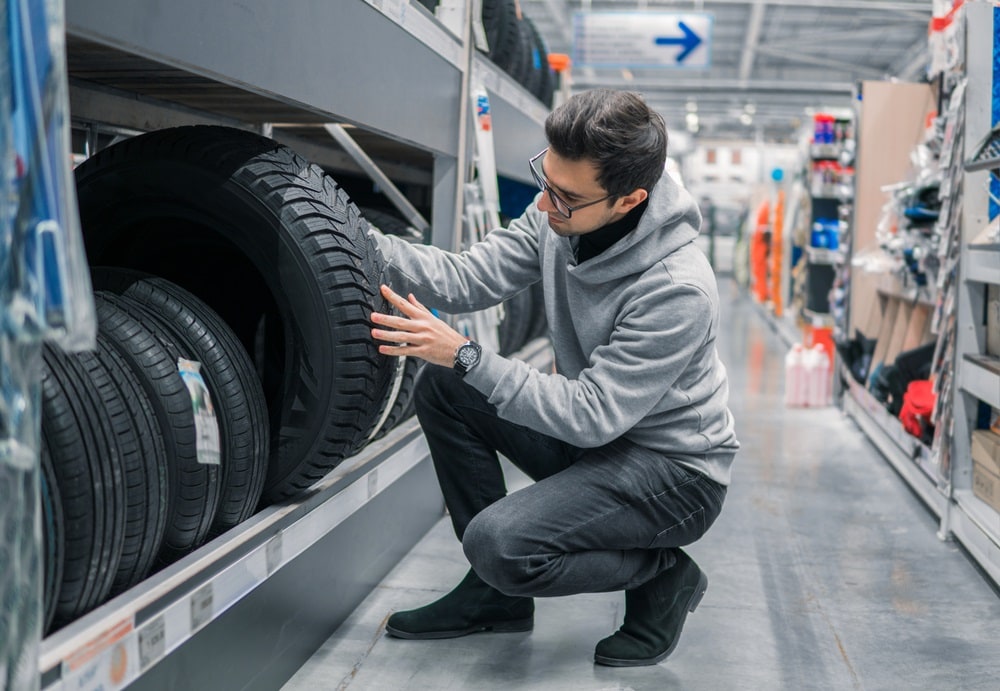 In addition to our tire center, we have a full auto service center that provides maintenance and repairs to keep your vehicle running like new at all times. From oil changes to part replacements and engine repairs, we'll provide you with whatever services your vehicle needs.
Our Parts Center will provide you with a wide variety of OEM auto parts and accessories, whether you need a part replacement or just want to personalize your vehicle. Also, since we use nothing but the highest quality parts, you can expect your vehicle to run in its best shape for years to come.
On top of our services and parts, we also offer specials that will keep your maintenance needs accessible, too. These exclusive offers apply to several services, parts, and accessories, so your visits will not only keep your vehicle healthy, but will save wear on your wallet, too!
Tire Repair in Devon PA
If you are in the Devon and Malvern areas and are in need of tire repair, our Tire Center at Audi Devon is happy to help, and of course, we'll gladly assist you with any other services to keep your vehicle running like new.
To schedule an appointment, simply utilize our online scheduler, or contact us with any questions or concerns. We look forward to helping you get your vehicle back on the road for your safest driving experience.