Sustaining your vehicle's performance is easier than most people think. One simple trick to keep your ride operating at its best is to know how to identify wear on your tires. Whether you want to learn more about measuring tread depth or looking for signs of erosion, you can do just that by accessing our convenient service articles.
When you begin to notice signs that your tires are wearing down, drivers of Devon, West Chester, and Conshohocken can count on Audi Devon to handle your tire needs. Learn more about the importance of a proper tire rotation with the helpful information on this page!
Tire Shop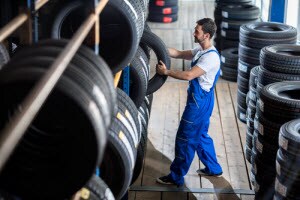 There are few things during a car's lifetime that can affect your automobile's performance, fuel efficiency, and overall cost as much as a tire rotation. When you choose our advanced tire shop for your next rotation, you'll be provided with the skill and expertise needed to keep your vehicle healthy.
Our team of experts will inspect your tires for tread wear and feathering, both of which are signs that a tire rotation is necessary. Once we've reviewed the condition of your tires, our technicians have the tools and knowledge needed to get the job done right.
The Importance of Tire Rotations
What's so important about keeping up with your maintenance appointments, you ask? Often times, unaddressed tire wear can lead to excess friction, warp the wheel's rotors, and result in a complete wheel overhaul.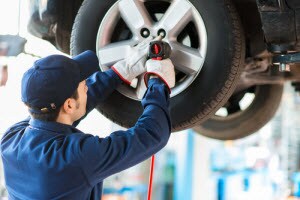 So, when you choose to take time out of your day for a quick maintenance appointment, you could be avoiding spending days and tons of money on an expensive replacement.
On top of that, excess tread wear can increase the possibility of slipping and sliding on wet roads, which could potentially cause an accident.
In addition, neglecting to get your tires rotated can make it tougher for your vehicle to move over the road and lead to poor fuel efficiency. When your automobile has to work harder, you're expending more fuel and spending more time at the gas pump.
Ready for a Quality Tire Rotation?
Having access to a professional service center for your next tire rotation not only protects you and your loved ones from dangerous situations, but it also helps your car perform at its best and saves you money.
To learn even more about how to identify if it's time to have your tires rotated, contact us online.
If you think your tires are in need of a rotation, head over to Audi Devon today for your maintenance appointment. We're proud to support the communities of Devon, West Chester, and Conshohocken.