If you're experiencing major Audi transmission problems in Devon, PA, you should bring your vehicle in to the professionals at Audi Devon. Our highly trained service technicians will work with you to ensure that all your vehicle's service and repair needs are met with excellence and skill. We offer a wide range of automotive repair and preventative maintenance services at our convenient location at 222 W. Lancaster Avenue in Devon.
Preventative Audi Transmission Services in Devon, PA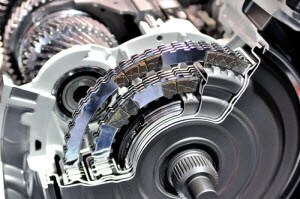 When it comes to automotive services, there are many great things you can do to keep your vehicle running smooth before there's a major problem. As the major mechanism that transfers power from your engine to your wheels, the transmission is vital to your vehicle's functionality.
Transmission Inspection
The transmission inspection service at Audi Devon is integral for early diagnoses of transmission problems. We recommend you get this service done as part of your regular preventative maintenance appointment, along with your oil change and tire rotation services.
When we complete a transmission inspection, we'll check the level and quality of the transmission fluid. We'll also look at the transmission itself, check the fluid lines, and ensure everything is working properly. If we notice any damage or problem with the system, we'll let you know and come up with a plan to get your vehicle working properly again.
Transmission Repair Service in Devon
Unlike preventative services, repair services are sometimes required to keep your transmission running. This kind of service can be necessary for a variety of reasons, but are usually due to age or use of the vehicle. The team at Audi Devon will be happy to help you with all your vehicle's repair and part replacement needs, including transmission repair services.
Transmission Fluid Flush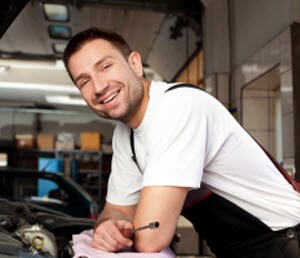 The fluid in the transmission is what tells your wheels to spin faster. If the fluid is not at the correct level or is dirty, the entire system is at risk for a malfunction. During the transmission fluid flush, the team will drain out all the old transmission fluid and ensure the system is clean and in good repair. Then we'll replace the old fluid with new, clean fluid.
Transmission Replacement
This is obviously a last resort service, but is sometimes necessary with older vehicles. During this service, our team will do everything we can to ensure it is indeed necessary. If it is, we'll replace the part as efficiently as possible. Before returning your vehicle to you, we'll check that the system is working properly and that all fuels are topped off according to manufacturer specifications.
Make a Transmission Service Appointment at Audi Devon
Whether your vehicle is in need of a major repair, such as a transmission replacement, or you're in need of a minor service, such as a transmission inspection, we'll be here to help. You can schedule a transmission service through our website now in just a couple of minutes. That's just one more way the team at Audi Devon is making automotive service as easy and convenient as possible.
Are you ready to schedule a transmission service near Devon, PA? Schedule online now at Audi Devon.