A community located on the Main Line in Delaware County, Wayne, PA, is a small town with a business district full of local shops, and its proud Wayne Historic District, containing the historic Wayne Station commuter railway station, which was first built in 1884 and has been in service ever since. It's just one of the nearly 100 historical resources in the area, and the entire neighborhood is on the National Register of Historic Places.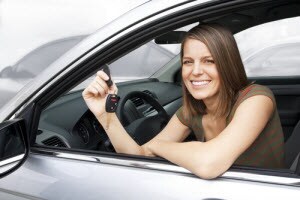 This is a town that appreciates a quiet way of life, its history and legacy, and the finest in all things. That includes the kinds of vehicles they use to get around town, to work, for recreation and even to take road trips with the family. That's why when the residents of this small Eastern PA town want the very best used Audi dealer near Wayne, PA, they turn to the cars and service at Audi Devon.
Used Audi Dealership near Wayne, PA
Audi Devon has been servicing the Wayne area for over 62 years, and has been family owned and operated all this time. We are one of the oldest continuously operating Audi dealerships in the country who are still owned by the same family. You're dealing with history and legacy with us, which is something Wayne residents respect.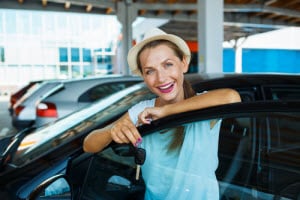 No matter what kind of used Audi you're looking for, we can set you up. Not only do we have an extensive used Audi inventory, we can get you outstanding deals, great interest rates, and even special incentives. We're focused entirely on customer service, from buying to ongoing service and maintenance. We're here every step of the way, a partner in your Audi ownership journey.
Audi Devon
Are you looking for a 2015 Audi A3? Maybe an almost-new 2017 Audi A4 is up your alley. What about a certified pre-owned Audi A6? At Audi Devon we've got an extensive inventory of used and certified pre-owned Audi cars and SUVs, ready for you to drive off the lot. We can offer great deals and incentives on the Audi of your dream.
Not only are our customer service and sales reps focused entirely on keeping you happy, our service department is here to take care of everything from routine maintenance and oil changes to your annual inspections, to any needed warranty or mechanical fixes you might need. Every step of the way we're here to make sure your Audi is your best friend from the first time you get behind the wheel, for many years beyond.
When you're ready to trade up on a new model, we'll still be here and ready to help you find your next dream vehicle, whether it's used or new. If you're in the Wayne, PA, area and are looking to get into an outstanding pre-owned Audi sedan, coupe or SUV, we're ready to help. Just give us a call, contact us online, or stop into our showroom today, and talk to our customer service and sales representatives to help you find the new Audi car of your dreams.