Have you been looking into trading in your vehicle? Perhaps it's time to get back out there and make that commute through Devon, Malvern, or Phoenixville, PA. Maybe your family is expanding and you could use something with a bit more space.
No matter the reasons for your automotive upgrade, the team at Audi Devon has got you covered with some vehicle trade-in FAQs. Discover how to prepare your vehicle for trade, what to expect during the process, and much more in the sections below!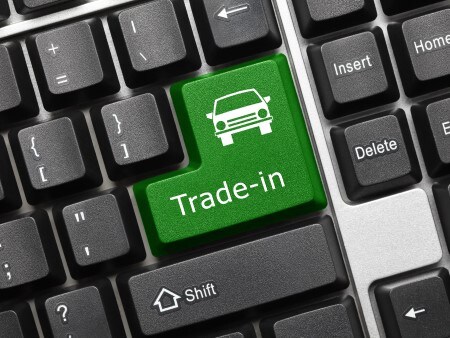 How Should I Prepare My Car for Trade-In? 
This common question is an important one. Part of determining the trade-in value of your current vehicle involves an examination by a team member here at our dealership. As such, it's a good idea to ensure that your ride is looking its best before you bring it to us.
A simple way to tackle this task is by cleaning out the interior. After removing your personal belongings, we suggest wiping down all surface areas to remove dust and debris. We'd give the carpets a thorough vacuum as well to pick up any dirt or other elements that nature has left behind.
Don't forget about the exterior too! Give your car a good scrub and spray to wash off any grime or gifts from Mother Nature.
Doing these simple tasks will ensure that you receive a proper and accurate value for your car. It also allows you to double-check for personal items that may have otherwise been overlooked.
What Do I Need to Bring With Me to the Dealership?
This is another great question! Essentially, you'll need to grab all documents pertaining to your current vehicle. This includes:
Vehicle registration
Title to your vehicle
Any maintenance/service records
You'll also want to return your owner's manual and any other booklets or information packets that you received with your car. These are generally placed inside the glove compartment, so be sure to check there for anything you may need to bring along.
Here's another tip. It's a great idea to come into our dealership with a list of a few vehicles you'd like to give a closer look. Browse through our digital inventory, then read our reviews and our comparisons to discover some of the impressive vehicle options we offer.
This way, when you've completed the trade-in process, you'll be ready to jump right into finding your next ride-or scheduling a test drive in one of your favorites.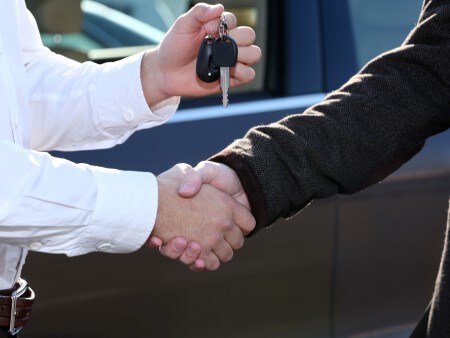 How Does the Trade-In Process Work?You've cleaned out and prepared your car, gathered all the necessary documents, and have done some online automotive browsing. Now, all that's left to do is begin the trade-in process.
This procedure will start with an inspection of the interior and the exterior of your vehicle. After we've looked over your car, a member of our team will begin to appraise it and give you an official trade-in value. We'll take care of all the necessary paperwork, making the process efficient, streamlined, and easy.
Speaking of trade-in values, you can discover your current car's estimated value any time through our online Value Your Trade tool. Check it out!
Trade In Your Vehicle With Us Today
Now that we've answered some of the common vehicle trade-in FAQs, it's time for you to take action. Get one step closer to driving an awesome new ride around Devon, Malvern, and Phoenixville, Pennsylvania, by contacting the Audi Devon team today.
We look forward to working with you!