There was a time when the most important aspect of a car was what went under the hood. While engine and mechanical performance still form a large part of why you buy a car, these days, there's a range of other options and features that can convince you which car to choose. Perhaps leading among these are the convenience, entertainment, safety, and other technology features.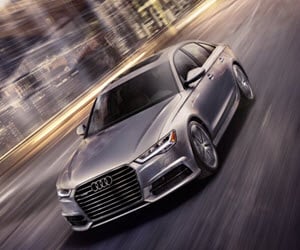 Leading car companies are competing every day to package technology in the most effective ways possible. One of the best possible services out there today for car shoppers in Devon, West Chester, and Conshohocken is that offered by Audi. Explore the range of features, options, entertainment, and safety available on vehicles equipped with the outstanding Audi connect® technology package.
Audi Connect® Technology
Audi connect® is a full-featured technology package that brings together all the telematics, safety, entertainment, and information features in your car to present a true driver convenience package. From the best in GPS satellite imaging to outstanding infotainment options, this technology package gives everything you need, completely integrated and intuitive so it's all right at your fingertips.
Package Features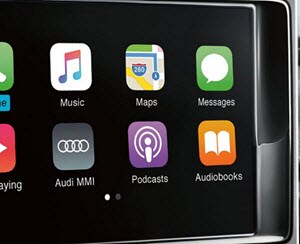 The Audi connect® package includes a range of features that are interconnected in a way that no other auto manufacturers offer. The package makes full use of Google Services, one of the most respected geo-navigation features out there, and includes the following:
Google Earth and Street View: Experience high-end satellite imaging on your MMI® display, in full 3D.
Google Voice Search: Just talk to your Audi and let it know what you need, then let Google Voice Search handle the rest!
Semi-Dynamic Route Guidance: Your Audi gives real-time traffic updates and information, shows the best route to your destination, and updates you on accidents, traffic alerts, and your estimated arrival time. In cities with the right infrastructure (and more are cropping up every day) it can even let you know where traffic lights are, and when they're turning red!
Find the Best Gas Prices: You read that correctly. Few other cars offer the ability to search local gas stations for the lowest fuel costs in the area!
Parking Updates: Your Audi can not only find the best available parking around your destination, but can GPS navigate you right to the parking you choose!
Wi-Fi Connectivity: No technology package these days is complete without a 4G LTE hotspot in the car, and the Audi connect® service gives you that, as well.
MMI® Connect: MMI® is an app that lets you connect to your myAudi account and make the most out of your package on the go. Get status reports and updates wherever you are. Track your parking location, access vehicle services, set geo-fencing and customized alerts, and more. It's not just for your phone, either, but also works on tablets and even wearable technology!
Emergency Services: From Emergency Roadside Assistance to Stolen Vehicle Location Services, the Audi connect® package is there. You can even get service request reminders.
Audi Connect® at Audi Devon
There's not a whole lot that the Audi connect® service can't do, and it's so easily integrated that just about anyone can use it. If you're in the Devon, West Chester, or Conshohocken area and would like to learn how this package can keep you connected to your vehicle and the world at large, stop into Audi Devon or contact us online today!