Technology and connectivity are just about everything in today's world. We live in a society where the Internet of things keeps us connected everywhere, all the time. From our media players to our home alarm, our sound system to our basic appliances, even your vacuum cleaner and blender are connected. It was only a matter of time before the Internet of things became a standard part of our transportation.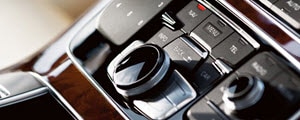 These days, even our cars are Internet connected, and while having a 4G Wi-Fi hotspot in your car is cool, what's even better for residents in Devon, West Chester, and Conshohocken is the ability to stay connected, no matter where you are. That's where Audi Multi Media Interface (MMI) comes in. Explore the Audi MMI technology, options and features, what the app is and how it works, and how it can take your car ownership to the next level.
Audi MMI® Technology
The Audi MMI technology is a unique and one-of-a-kind package that works via a connect app you can download to your mobile device. At its most basic level, it allows you to not only access your myAudi account to keep up with your vehicle status reports and destinations, but does so much more on top.
MMI Display
Your car features a special MMI display that lets you integrate your smartphone app with your vehicle and seamlessly integrates with Google Earth and Google Street View software, giving you real-time 3D satellite imaging, traffic updates, fuel price searching, parking finder, traffic light information (in some cities), and more.
All Mobile Devices
Many apps these days are designed to be compatible only with certain smartphones. Not only is the MMI app compatible with iPhone and Android devices, it's also designed to work on a range of mobile device types. This means you can use your tablet or even wearable technology like a smartwatch to use your MMI connectivity.
Set Custom Alerts
Got a friend who's borrowing your car or a teen driver you want to keep track of? The connect app allows you to set custom alerts for valets, geo-fencing, driving curfews, and more. Make sure your car only goes where you want it to go and when you want it to get there.
Where's My Car?
Never forget where you left your Audi again with the MMI app. The special Parking Position feature allows you to locate your vehicle even in the most crowded parking lot. Just fire it up and let the app guide you right to it!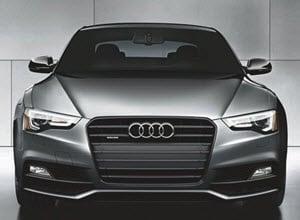 It's not just good for finding the car in a parking space, either. Audi vehicles come equipped with stolen vehicle location services, so even if your car gets swiped, you and the authorities will be able to track it down.
Remote Control Your Car!
While you can't use your mobile device to drive your car, you can access its internal functions. Make sure it's locked, unlocked, or get notified if you accidentally leave the doors or trunk open.
Learn about Audi MMI Technology at Audi Devon
The Audi MMI connect app provides an unparalleled range of technology for drivers in Devon, West Chester, Conshohocken, and the whole Main Line region. If you live in these areas and would like to learn more, stop into Audi Devon or contact us online today!