Everyone knows on some level the importance of tires in keeping people safe and solid on the roadways. But most people don't fully understand the real differences that various kinds of tires can make. Do you know what a touring tire is? What about an all-season tire as opposed to a winter tire? That's right; many people don't realize there's a difference between the two.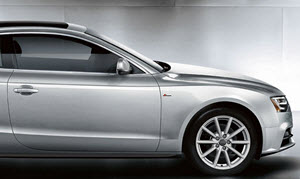 What exactly is the difference between the two? How can winter tires keep you safe in Devon, West Chester, and Conshohocken, and when are all-weather tires better? Learn everything you ever wanted to know about winter tires vs. all-season tires on your Audi, and a few things you weren't aware you needed to know!
Winter Tires vs All Season 
Most of the time, when you buy a car, it'll come with all-season tires (except for sports cars, which might come with touring tires, though that's a different thing altogether). The reason most manufacturers equip cars with all-season tires is that they give you the best of both worlds. However, there are situations where they're not ideal, and dedicated winter or snow tires are the better option.
All-Season Tires
All-season tires are designed to handle a broad variety of road and weather conditions and perform all year round. This means that whether the road is dry, wet, slick with light snow, or other conditions, these tires should provide adequate performance. However, when conditions get truly extreme, they're not your best option. Because of the rubber compound they use, these wheels can harden when temperatures get very low, which means they don't carry the same traction on icy roadways.
Winter Tires
Winter tires, on the other hand, are specially designed to remain soft in extreme cold. This means that when you encounter conditions of heavy snow, sleet, slush and the like, the tread will still make maximum contact with the ground and offer improved grip and braking.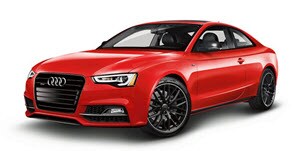 Where winter tires don't perform well is in the summer months. While they still offer the same improved traction, in warm weather they tend to wear down much faster than all-season ones, which means if you go with just winter tires, you'll be spending much more money on tire replacement.
4-Wheel Drive, All-Wheel Drive, and Tires
Many people think that because they have 4-wheel drive or all-wheel drive, they're fine with just all-season tires. This isn't entirely true. There's an old saying that 4-wheel drive helps you go, but it doesn't help you stop. What does help you stop? Snow tires. Because they provide increased grip on the road, they also help with braking.
Learn More at Audi Devon
If you're in the Devon, West Chester, or Conshohocken area and would like to know more about the differences between winter tires and all-season tires, the service team at Audi Devon can help. For more information, or to test drive a brand-new Audi of your own, stop into Audi Devon today!